---
2020-10-25 00:37:44
2020-10-25 00:37:31
2020-10-24 23:04:16
4983271
---
Good thread on deaths lagging behind cases. I thought I already knew this, but learned some new things anyway.
[bookmark=https://twitter.com/zorinaq/status/1319892084250165254]COVID deaths & hospitalizations always lag cases. The lag has been demonstrated, is often 𝗺𝗼𝗿𝗲 than a month, and its timing can be predicted accurately (I have done it.) The #
casedemic
folks are just, well, wrong.
A thread explaining the lag with real-world examples.
1/n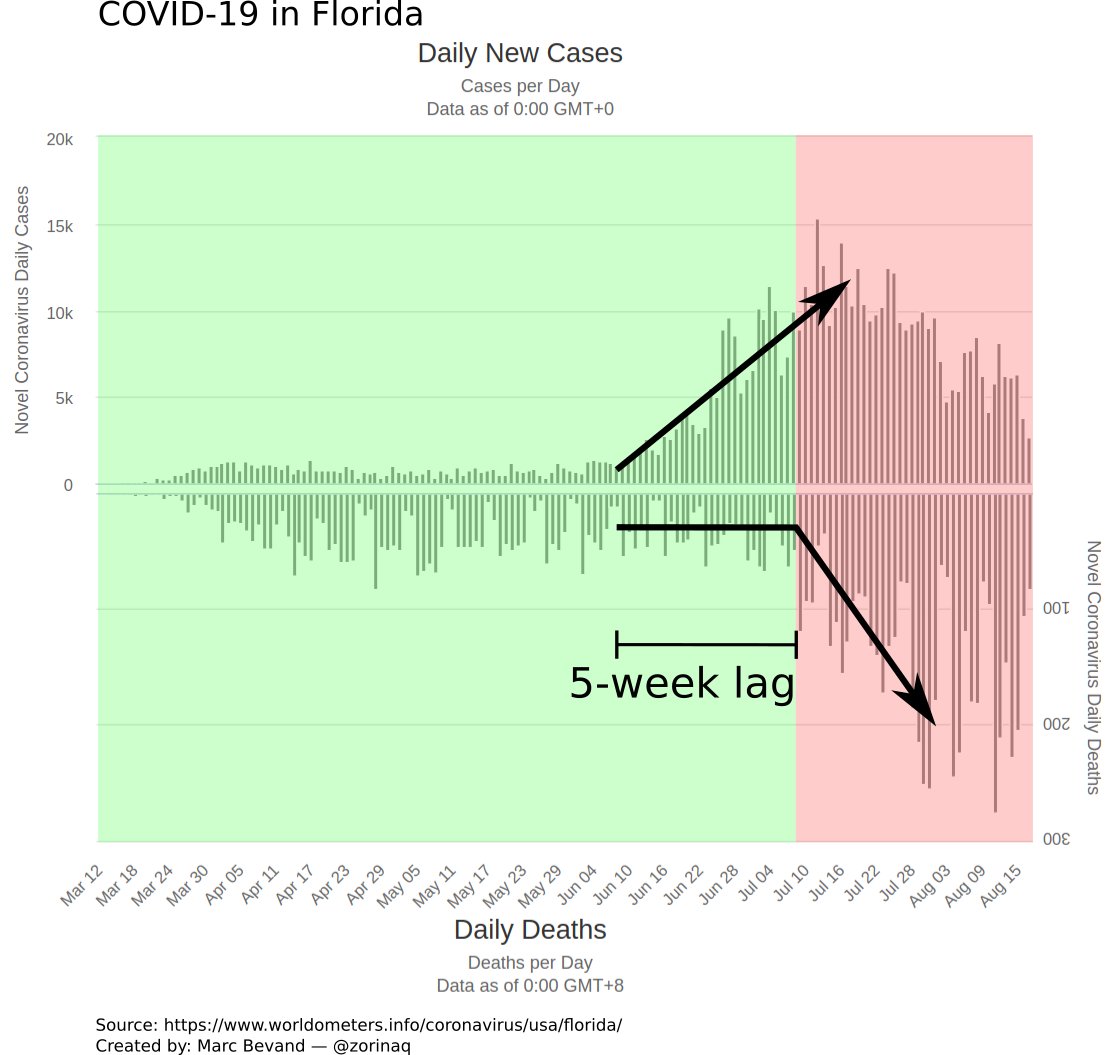 [/bookmark]